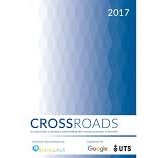 StartupAUS | December 4, 2017
The Crossroads report has just been released; it's an analysis of the state of startups in Australia and puts forward an action plan to develop a world-leading tech startup ecosystem.
It calls on the government to step up, even if the the reforms aren't politically popular, to ensure Australia doesn't fall behind the rest of the world. The report highlights the issue of the lack of 'talent' in the sector and our inability to attract skilled overseas workers.
The report includes nine key policy recommendations to government:
Expand skilled worker visas to include digital skills and reflect startup needs (p95)
Pay the R&D tax incentive quarterly (p101)
Continue to build and connect innovation precincts (p47)
Substantially improve the entrepreneur visa (p96)
Make targeted amendments to legislation affecting Employee Share Schemes (p69)
Extend the digital technologies curriculum (p48)
Introduce copyright safe harbour protections (p103)
Entrepreneurship programs in high schools and universities (p104)
Establish dedicated policy teams focused on new technology (p111)
The analysis also includes other interesting facts and insights:
A map of the Australian startup ecosystem (p13)
An overview of where we're positioned in the global startup ecosystem (p14), including sectors (p42)
Key demographics of Australian founders, employees and businesses (p28)
Handy background info and definitions – what are startups, what is a startup ecosystem and what makes it successful (Appendix p114)
Although some of the recommendations are controversial they will provide a good platform for debate and hopefully provide a springboard for action within the next year.