LaunchVic Startup Guide & Toolkit for Local Government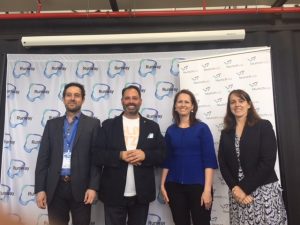 Yesterday I attended the launch of a great new initiative from LaunchVic – a startup guide and toolkit for local government that will also be supported by their next funding round.
The startup guide as been designed to help local government and community organisations support startup activity and drive entrepreneurship in their local areas.
Pic: Victorian Minister for Innovation and the Digital Economy – Philip Dalidakis, LaunchVic – CEO Kate Cornick and KPMG Corrina Bertram.
Go to LaunchVic's website to download the guide and find out more information about the funding guidelines.